A hypnotic beat commands the attention of the viewer while mirrored images play as the backdrop to crisp and curiously set type. Peaceful hallucinations of forest and sky give way to vast cities, their coloring hitting that sweet spot between a vintage wash and an elegant polish.

With the titles for the 2013 Semi-Permanent creative festival, Danny Yount achieves an impressive feat through a combination of visual symmetry and an emotive track from Planet Love Sound. Using nothing but a prosumer camera and a bare minimum of After Effects stylizations, he shows how one needn't have deep pockets to appropriately set the stage for a global celebration of all things design.
Designer DANNY YOUNT details the creation of the title sequence for us.
How did you become involved in the project?
In January 2013 I was asked by Simon Velvin at Semi-Permanent if I would be interested in doing their titles for the upcoming US tour. I had turned them down the year before because of my schedule so I said yes because I felt guilty! Also, the budget was low so I was able to do whatever I wanted! So, I thought it could be fun...
What were your initial inspirations?
I liked the idea of the anticipation of the event and what it feels like to travel to one. I've spoken at a few of these – Sydney, Melbourne, Auckland, and Hong Kong – and I remember how cool it was to go to them. I thought maybe it could sort of feel like some kind of a travel journal of many other speakers.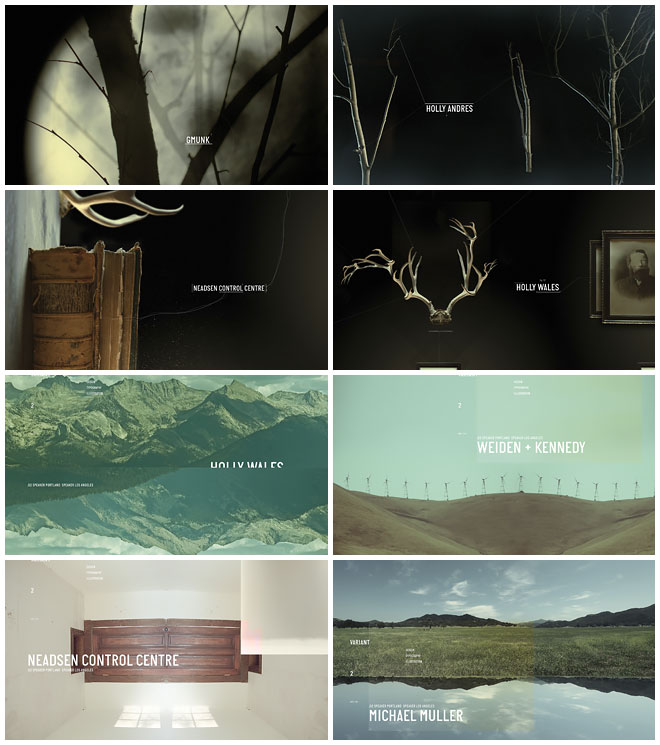 How did you go about developing that concept?
I just jumped in the car with my 5D mounted on a tripod and started shooting road footage! After several attempts I learned what worked and what did not. For example, the camera had to be at a certain angle both upwards and sideways and mounted in a specific horizontal position to take advantage of the scene geometry. And I needed to travel at a consistent speed.
I also had to choose scenes that had good motion elements like trees and tall buildings. Turning corners did not look very good and a lot of footage had too much camera shake. Tracking and stabilization was difficult. But I found that if I stayed at a constant distance away from a car in front of me I could use elements of that car, like the license plate, to get the track I needed.
Aside from the camera, what software and tools did you use? How long did it take you?
I had just set up a new machine in my home studio and did not yet have the money to get any fancy plug-ins, so I just used the tools available in Adobe After Effects. I also did not have a lot of time – around 2 weeks total – and had to make a title that would have a rotating cast so I kept the type very simple, which worked well as the music track had several hits that demanded a more immediate and straightforward approach – very punctuated. The edit and final output was all done in AE.
What did you take away from the experience?
That the simplicity of an idea is still important and that I can still make something decent as a one-man show. But yeah, I definitely could have used a little help!