Designer
Jim Helton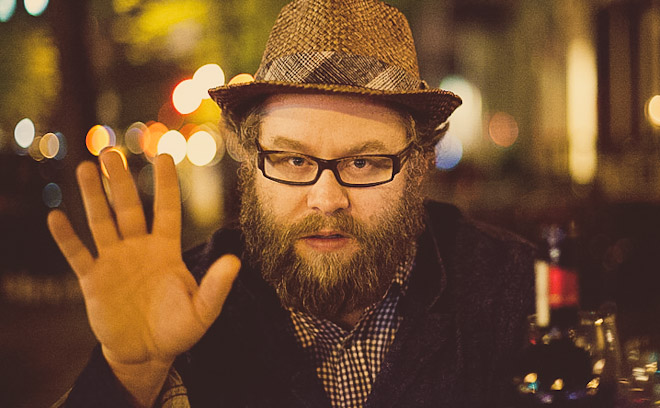 Jim Helton is a filmmaker as well as all the various positions that go along with that. We're certain you know a thing or two about movies, so you probably know what they are.
Jim was born in Heidelberg, Germany in 1973 to an American family stationed at the local US Army post. He studied filmmaking at the University of Colorado with experimental filmmakers Phil Solomon and Stan Brakhage. He has edited four feature films and various documentaries including Blue Valentine, for which he also made the title sequence which won both the audience and judges awards at the 2011 SXSW Film Festival for Excellence in Title Design.
Two of his films that Jim recommends are Love Kills Demons, a collaboration with Chris Rubino (typeface designer for the Blue Valentine titles) and A Study of Legs, a collaboration with photographer Atsushi Nishijima. There is a rabbit hole of films after that, including collaborations with artists Rostarr, Young Kim, Jose Parla, Davi Russo, Stephan Crasneanscki, and many others.
Recently, he opened Deleon Bear Films which is, to be honest, mostly just a name at the moment but it includes Jim, and he makes movies. He lives and works in New York City.
Articles
summary